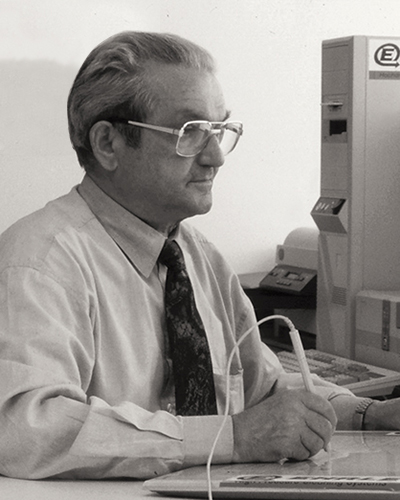 Oskar Ehrle (1922 – 2011)
---
Oskar Ehrle was born in Bad Schussenried, Germany in 1922. After elementary school he completed an apprenticeship as a hand molder from 1936 to 1939. During World War II he was drafted as a pilot of rescue airplanes. In 1945, he was taken prisoner by the Russians and transferred to Werche-Tura in Siberia.
Marked by hunger and illness he returned to his hometown by the end of 1947. After recovery from his imprisonment, Oskar Ehrle attended Engineering School in Constance, Germany from 1950 to 1953 and graduated as a "Mechanical Engineer".
As early as in 1959 he developed and designed one of the first steam jets for WAP - the DR 600.
In 1961 he founded the company EHRLE in Illertissen, Germany.